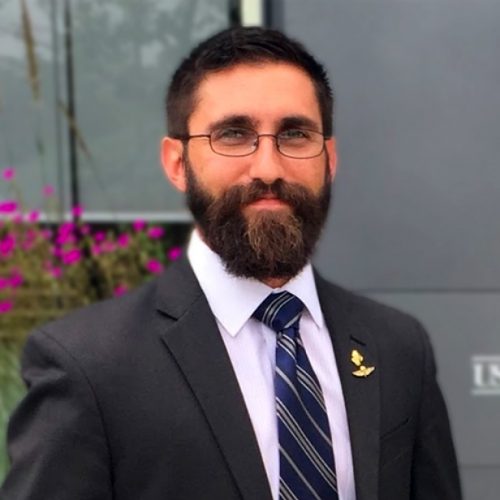 FORMACIÓN
DESARROLLO PROFESIONAL
BIOGRAFÍA
Lynn "Sherpa" Westover served 12 years as an Infantryman, Force Reconnaissance Team Leader and Scout Sniper in the Marine Corps. After his tour at Fox Co. BLT 2/8, Lynn became a Reconnaissance Marine completing 4 combat tours, 2 in Iraq and 2 in Afghanistan, from 2002 to 2007 at 2nd Reconnaissance Battalion. He then earned his Master Instructor Certification at the Reconnaissance Center of Excellence as a Basic Reconnaissance Instructor where he was instrumental in developing the Reconnaissance Team Leaders Course. Lynn was also responsible for implementing the Combat Hunter program into the curriculum of BRC.
In 2010 and 2012 Lynn was stationed at Force Company II MEF, Okinawa Japan. He then deployed with 3rd Reconnaissance Battalion as a Force Recon Team Leader in Upper Sangin Valley, Helmand Province of Afghanistan. After leaving the Marine Corps in 2012, Lynn became an Advanced Situational Awareness Instructor teaching ASAT, IT-SAT, and SOFSAT to Soldiers, Sailors, Marines, and Airmen as well as British, Italian, Polish, and Spanish Forces. Lynn spent three months in Afghanistan teaching Insider Threat Situational Awareness. He was responsible for teaching human behavior pattern recognition to members of the Special Operations Community such as NSW, Navy SEAL teams 2, 4, 8, and 10; 7th Special Forces Group; 3rd Special Forces Group; and 19th Special Forces Group.
As a recognized subject matter expert, Lynn was the lead consultant for behavior profiling and hostile threat mitigation for Guidry Group LLC. He was also the Lead Security Applications Developer for UAS fixed wing early detection and response for high-risk oil assets, tactics techniques and procedures land and maritime. Lynn generated training standards and performance requirements for West Africa Oil Security Project Development, Elkins Marine Training International and Oceans Explorers Nigeria LTD. He has provided the first of a new line of training courses to be launched in Nigeria. He has served as a Team Leader for personal security detachments, executive protection, private investigation, reconnaissance and surveillance, and site security consulting. Lynn advises African Rangers in South Africa as the Director of Operations for VETPAW (Veterans Empowered to Protect African Wildlife) Lynn works as an instructor with an "unnamed" program to instruct and conduct covert-urban operations, surveillance and counter surveillance techniques. Lynn currently holds an Active Secret Security clearance and is a Partner/Co-founder of Six Layer Concepts & Consulting LLC.
OFERTA ACADÉMICA
CONTACTO